Biggest Headline of 2009: Lindsay and Samantha's Roller-Coaster Year
Biggest Headline of 2009: Lindsay and Samantha's Roller-Coaster Year
We've been counting down the biggest headlines of 2009, and we'll be revealing more throughout the month of December. We hope you enjoy this look back at some of the stories that created the most buzz throughout the year.
Lindsay Lohan and Samantha Ronson rang in 2009 side-by-side in Miami. The girls were gearing up for another year full of ups and downs in their relationship, though at the end of 2010 it looks like they may have gone their separate ways — at least for now.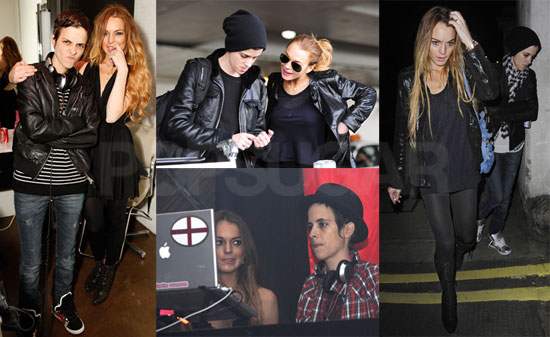 Their NYE celebrations included some personal fireworks with a big fight, but LL was quick to deny breakup rumors. The girls headed back to LA, where they were pretty much inseparable. They were soon off for a trip to London and lots of bonding time with Samantha's family. Once they were back in LA only a few weeks later, the girls got into a fight so huge that a window was even broken. All the drama didn't sit well with the Ronsons, and they banned LL from entering a family party in April and were rumored to even be seeking a restraining order to protect Samantha.
To take a look back at the rest of Lindsay and Samantha's year together, just
.
The girls took a brief break, and Lindsay spoke out about feeling "so alone." They were spotted back together by May, when LL tried to discreetly slip out of Samantha's house following a sleepover. Lindsay's father Michael wasn't pleased with their being back together, though that didn't stop them from meeting up in London or their constant Twitter exchanges. Amid more fights and outings together, LL and Samantha managed to keep their relationship going throughout the Summer.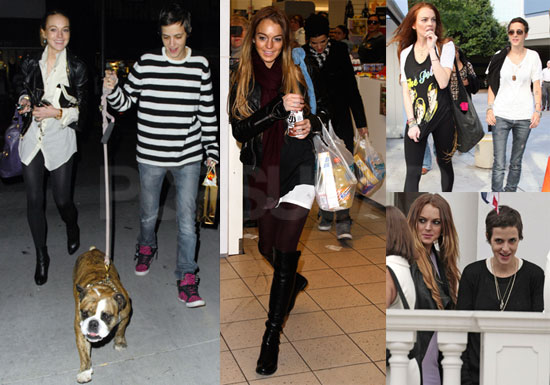 Their problems picked back up by September, when Lindsay tweeted that Samantha valued family and friends more than their romance. Samantha still accompanied Lindsay during a trip to Singapore, but upon their return to the US, Lindsay accused the Ronsons of interfering further in their relationship. Things seemed to finally sputter out for the girls when Autumn rolled around and Lindsay was spotted out with Balthazar Getty and Jason Segel. Their paths finally crossed again at a New Moon afterparty in LA, and they still tweet to each other frequently. The latest on LL's love life, though, has her linked to former star of The City, male model Adam Senn.