Tiger Woods, the most famous golfer in the world and the first athlete billionaire, had what looked like a pristine personal life throughout his career. A relatively minor car accident at around 2 a.m. the day after Thanksgiving this year cracked open the details of what was apparently a sordid secret situation. Details of the crash emerged and changed quickly; whether or not Elin Nordegren saved him with one of his golf clubs, it was clear that a domestic dispute had gone very wrong. As the news spread about Tiger's accident, everyone learned of the National Enquirer headline that he was cheating on his wife. Within days, one mistress became 10 as many women came forward with stories about their lengthy and multiyear-long relationships with the golfer. Tiger was rumored to be offering Elin a revised version of their prenup so she would stick around for two more years.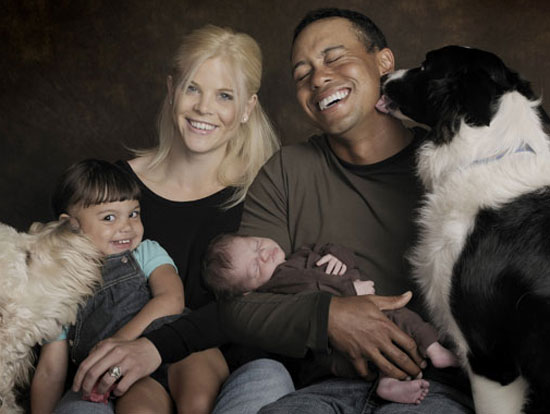 Over the past few weeks, Tiger released a series of statements via his website apologizing for his many "transgressions" and ultimately announcing that he will be taking a break from professional golf to "focus my attention on being a better husband, father, and person." There were also stories that Tiger was taking many prescription drugs, which may have affected his state on the night of the accident — and apparently affected his affairs, as one woman said Tiger loves "Ambien sex." His many mistresses love the spotlight and have been everywhere from the talk shows to red carpets spilling tons of details about their romantic and sexual relationships with Tiger.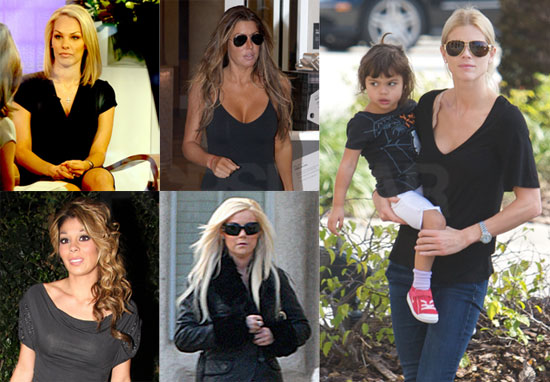 Since Thanksgiving, Tiger's wife Elin Nordegren has been spotted out twice without her wedding ring and with their two children — Sam and 10-month-old Charlie. There are rumors that she is still thinking about staying with Tiger but has hired a divorce lawyer and recently purchased land and a home in her native Sweden. Tiger has been dropped from many of his endorsement deals, but not Nike, which is sticking by its main golfer. This is one big headline that will continue to unfold as we all wait to see when Tiger emerges, what happens with his family, and at what point he'll be back on the course competing on the PGA tour.