Biggest Headline of 2010: Britney Spears's Big Year With Sean, Jayden, and Jason
Biggest Headline of 2010: Britney Spears's Big Year With Sean, Jayden, and Jason
We're almost done looking back at the biggest headlines of 2010, which we've been revealing all month long. Here's one of the stories that created the most buzz over the past 12 months and don't miss the rest of our Best of 2010 coverage across the network!
Britney Spears rang in the year as a brunette amid predictions she would settle down and marry again this year. She spent time dealing with issues related to her conservatorship, though things in her personal life continued going well with Jason Trawick. She picked a sheer black number for one of their very public dates to the Grammys in late January, and she showed even more skin in her Candie's ads. She soon went back to blond in March and denied rumors that she had a new record coming out in June, though she picked up nominations at Canada's Juno Awards for her prior work.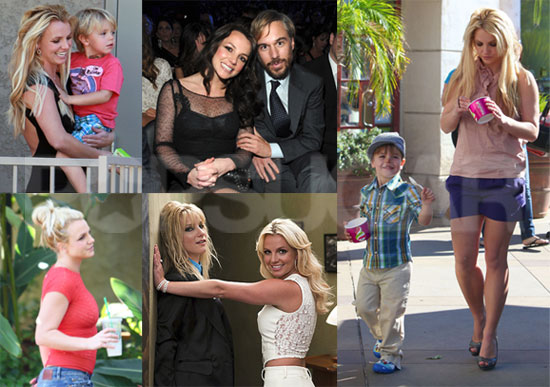 She and Jason stuck together in the Spring to deny rumors of a split and public fights, though in May she announced that he was no longer her manager. Britney momentarily had the honor of having the most followers on Twitter, which she celebrated by attending the Toy Story 3 premiere. She then focused on her next project, which was collaborating on an episode of Glee. In July, she confirmed that her music was bound for the show along with some of her iconic fashions. She spent time on set in August to film her anticipated cameo. Her multitasking earned her the sixth place on Forbes celebrity power list and among entertainment's top-earning women, though she revealed hopes her sons Sean and Jayden don't follow her into show business. She and Jason then headed to Hawaii where Britney showed off her hot bikini body in yellow, teal, pink, and striped two-pieces. The duo seemed to be the picture of happiness while by the beach, sparking yet another round of engagement rumors.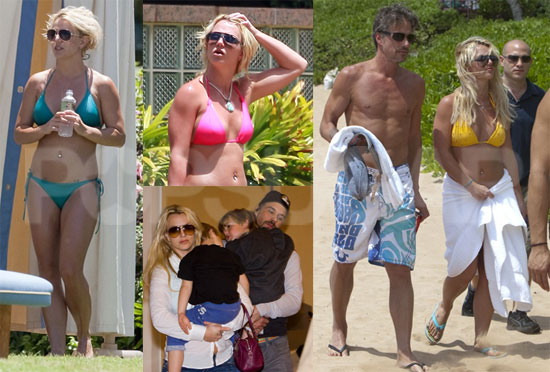 Her Glee episode aired in September, and was full of her iconic looks. The show won record ratings, and her cameo helped top the Beatles with the most number ones from a non-solo act of all time. She, meanwhile, scored a People's Choice Award nomination. Brit then headed back to the studio to work on a new album rumored to be coming out next March. She and Jason headed back to Hawaii for even more fun in the sun earlier this month to mark her 29th birthday, before they headed off to wrap up their latest exciting year together.