Biggest Headline of 2010: Lindsay Lohan Lands in Jail, Rehab, and Finally, Sober Living
Biggest Headline of 2010: Lindsay Lohan's Tumultuous Year of Legal and Drug Drama
We're looking back at the biggest headlines of 2010, and we'll be revealing more throughout the month of December. Here's one of the stories that created the most buzz over the past 12 months, and don't miss the rest of our Best of 2010 coverage across the network!
Lindsay Lohan's career and personal troubles came to a head this year, as 2010 saw the starlet land in jail, rehab, and finally, sober living. She kicked off January by going on a seemingly carefree trip to St. Barts with her sister Ali, then hit the party scene in London and LA throughout February and March. She raised eyebrows when she was spotted taking a tumble during more than one of those late nights out. Michael Lohan made a public plea asking her to get help for what he alleged was a prescription pill addiction — a claim Dina Lohan dismissed. Signs that things were unraveling for Lindsay continued to reveal themselves in the Spring when she was dropped from a movie role and had a public confrontation with Michael during his attempted intervention.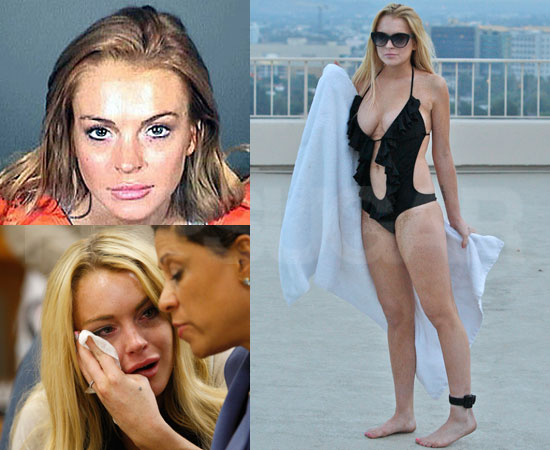 In May, Lindsay missed a mandatory court date, claiming that she was stuck in France at the Cannes Film Festival after her passport went missing. Despite the excuse, the judge in her case issued a warrant for her arrest. Lindsay quickly shelled out $100,000 in bail to have the order overturned, but when she appeared in a Beverly Hills courtroom four days later, she was slapped with a SCRAM bracelet and ordered to undergo drug testing. For more than a month after that hearing, LL appeared to be staying on the straight and narrow, frequently checking in with her parole officer and spending time with her ex Samantha Ronson. LL even made an appearance at June's MTV Movie Awards, but at an afterparty her SCRAM bracelet indicated that she had been drinking. The misstep was the last straw for the judge, who sentenced a tearful Lindsay to 90 days in jail and another 90 in rehab. She headed behind bars in July, posing for what would be her third mug shot in as many years.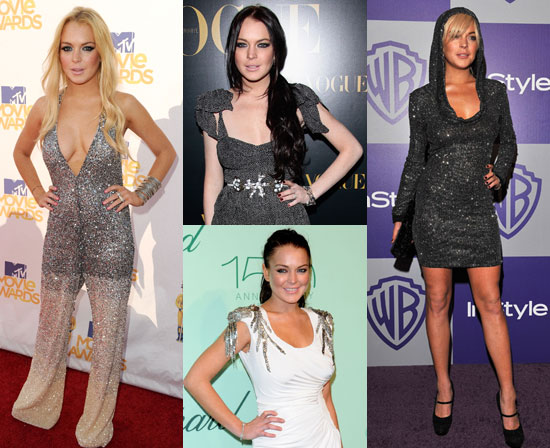 The actress only ended up spending 14 days in the overcrowded Lynwood jail and another 23 in rehab before being released in late August. At the end of the month, she appeared on the cover of Vanity Fair denying that she is an addict and stating that her life was on an upswing. In September, she poked fun at her reputation in a VMAs skit, but just a few short weeks later she failed a drug test and was subsequently sentenced to return to substance-abuse treatment until at least Jan. 3, 2011. In the time since, Lindsay has transitioned from rehab to sober living. On Thanksgiving, she was granted a day pass that allowed her to spend the holiday in LA, though there continues to be frequent drama with her parents. Despite those signs of improvement, she faced another setback in November when she was replaced by Malin Akerman in the movie Inferno. Once Lindsay leaves sober living, the promising young actress will have a chance to make a clean start, but only time will tell how she'll fare in 2011.