Bikini Bracket Contest
Play POPSUGAR's Bikini Bracket and Enter to Win a Tropical Getaway!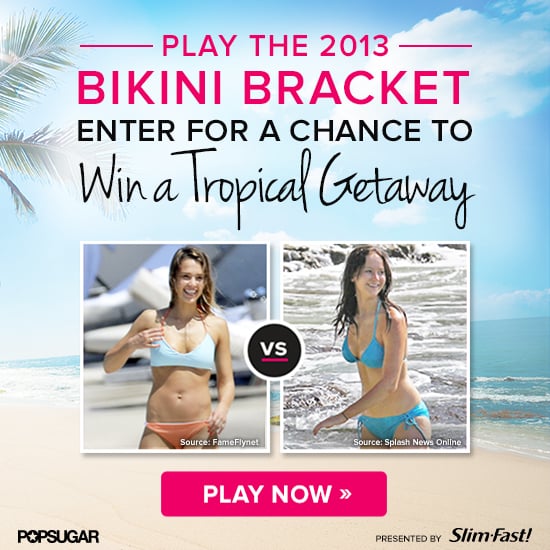 It's time for our annual POPSUGAR Bikini Bracket! Once again there are 64 gorgeous stars in the running for this year's title, and we need your help to crown the bikini queen. Who will follow in the footsteps of Halle Berry, Jennifer Aniston, and Sofia Vergara? Play by picking your favorite bikini picture each time, and continue until there is only one bikini babe left! Plus, for even more Summer fun, once you finish choosing your winner, be sure to enter your email for your chance to win a tropical getaway! Play our Bikini Bracket now!