Bikini Photos of Ashley Greene In Body Paint Swimsuits for Sobe and Sports Illustrated 2010-01-06 13:30:00
Ashley Greene in Nothing but a Painted Skin Bikini, Plus Video!
Ashley Greene stripped down to nothing but body paint for a SoBe Lifewater shoot in Turks & Caicos recently. The sexy shots of Ashley in painted on bikinis and one-pieces will be featured in this year's Sports Illustrated swimsuit issue, out February. We'll also be talking to Ashley later this week about her zero-clothes photo shoot and her partnership with SoBe — but we'll sneak in some Twilight questions too. Leave your questions for Miss Greene in the comments section and check out video of Ashley's revealing and sultry shoot after the jump!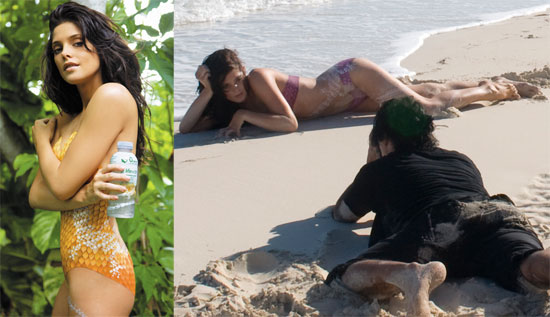 Check out Ashley's sexy video just
.