Billy Bush Makes J Lo Blush
Billy Bush clearly doesn't think before he speaks. The Access Hollywood host made a total embarrassment of himself harassing Jeremy Piven at the Emmys, sending Eva to the hospital, and now awkwardly asking J Lo during an interview if she's "actively precaution free." Is he serious? Here's more: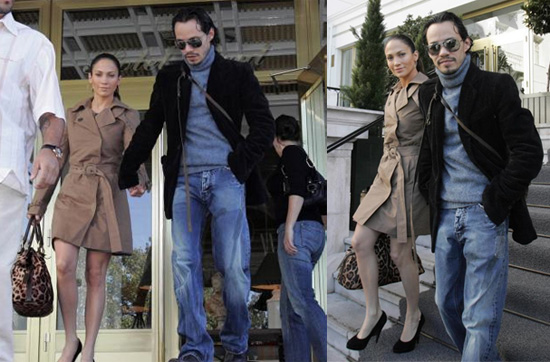 "What about children of your own?" Billy asked, "Slowing down the career and having that family … are you going to do it?"

"Yeah, yeah. I mean I do want to do it," the 37-year-old superstar answered. "But I guess it'll happen in its own time, naturally. I always say the same thing and we'll see."

"Is it up in the air?" Billy followed up, "Are you actively precaution free?"

Before Billy could add to the question, Jennifer began to laugh out loud, in mock disbelief.

"Did he say precaution free? If Marc was here, I'd be getting a signal like [cut it!]," she laughed.