Blake Lively Dating Leonardo DiCaprio
Blake and Leo's Summer Romance — Fling or Real Thing?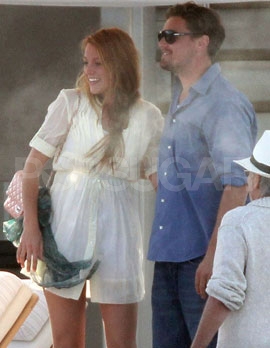 Rumors first surfaced about Blake Lively and Leonardo DiCaprio being an item last month when they were both at the Cannes Film Festival. It was just a few weeks after his split from Bar Refaeli was confirmed, while Blake has been single for months since breaking up with Gossip Girl costar Penn Badgley. Blake and Leonardo have taken their new romance on a European tour for the last few weeks, moving between France and Italy. She and Leonardo were on a boat in Venice just yesterday, evidently not letting Blake's nude photos scandal get in the way of their blossoming connection. It's quite early to know what's up with these two, but tell us what you think about Blake and Leo's Summer connection — fling or possible real thing?