Blake Lively's New York Magazine Quotes 2013
Blake Lively Reveals That She Repins Pictures of Ryan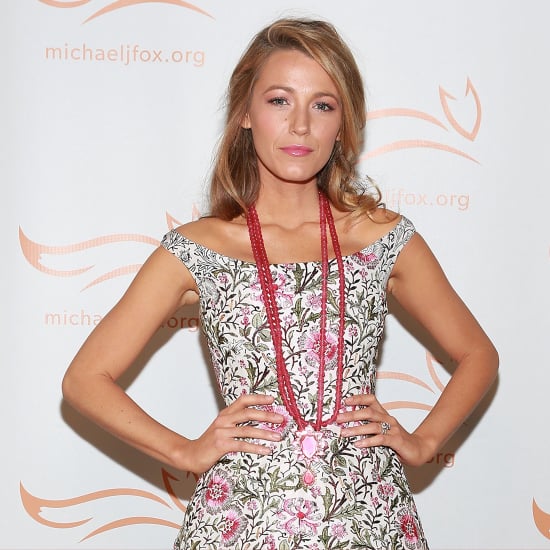 Blake Lively spilled all in a recent interview with New York Magazine while promoting Gucci's Premiere fragrance, for which she is the face. During the sit-down, Blake touched on everything from pixie cuts and her personal scent to her rumored new lifestyle site and marriage to Ryan Reynolds, even confessing that she has a secret Pinterest account where she stores "pictures of Ryan."
Here are some of the most surprising — and random — quotes from Blake Lively's New York Magazine interview:
What's the deal with Blake Lively's lifestyle website? "I don't know if it's a lifestyle site. I was very vague about it. And because of that, everyone was filling in the blanks about what other sites it could be like. It's not accurate. I'm creating a brand that I felt the need for. I was on my show [Gossip Girl] for so long that I really wanted to break from acting, because it lost its excitement for me in a way, because it was such a job."
What will the site be about then? "I'm still being very vague, intentionally. Yes, it will be a site. But not necessarily lifestyle. It's a little bit of everything."
Does Blake Lively read Goop? "Oh my gosh, I'm such a huge fan. I think Goop is amazing."
Where was Blake Lively's first date? "I don't know if I have ever been on a date. Maybe the Cheesecake Factory? My first date must have been my first boyfriend, when I was a senior in high school. And you don't really go on dates then. You know what I mean? I've always dated people I've been friends with for a long time. So maybe Cheesecake Factory. That's where I would go now."
Would Blake Lively ever get a pixie cut? "Hmm, I don't know. For me, my hair is like a shield. I'm actually a pretty shy person by nature. I think a pixie cut is so cute. I just think that everyone that has one is the most courageous person. It's so daring to do that! Would I do it? Maybe."
Does Blake Lively go on YouTube? "I watch YouTube for lots of dog videos. Have you seen the hound and the orangutan? I want an orangutan so bad. It's so cute."
What about Pinterest? "I have a Pinterest account. I don't have any friends on it. It's not under my name. If I'm looking [at] hair things, I see, 'Oh, that's me! That's so weird!' But I do repin pictures of Ryan."
And what does Blake Lively smell like? "I think I smell like . . . cookies. Chocolate chip, with a lot of pecans."