Blake Lively and Ryan Reynolds Married
Blake Lively and Ryan Reynolds Are Married!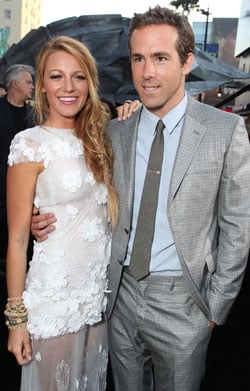 According to People, Blake Lively and Ryan Reynolds got married this weekend! The couple, who started dating last year, reportedly made their relationship official during a ceremony Sunday night at Boone Hall Plantation in Mt. Pleasant, SC. Blake's good friend Florence Welch apparently played during the reception.
Blake and Ryan have spent much of the Summer together, celebrating the Fourth of July with family and marking Blake's 25th birthday in NYC last month. Most recently, the duo popped up in Venice, where Blake stepped out for a Gucci bash. Congrats to the newlyweds!