Blond Johnny Depp With Amber Heard in London
Are Johnny and Amber Morphing Into Twins?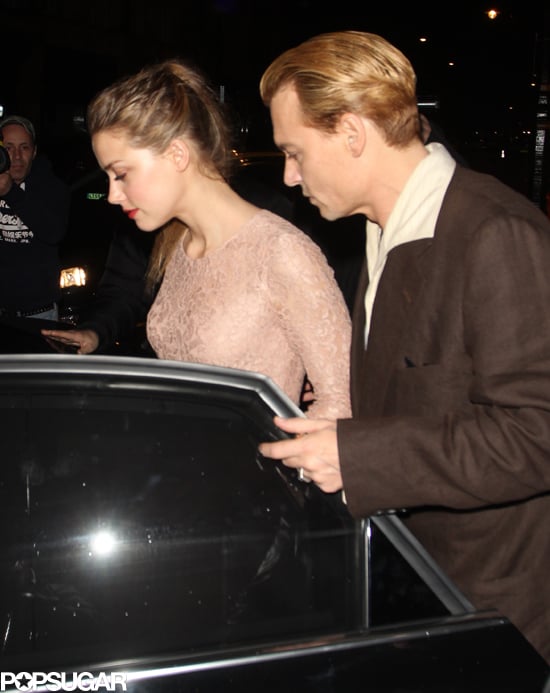 Newly blond Johnny Depp grabbed dinner with his girlfriend, Amber Heard, at Scott's restaurant in London last night. Last week, Johnny Depp debuted his new 'do when he attended the BFI London Film Festival Awards to honor his costar Sir Christopher Lee. The actor may have gone for the flaxen-haired look for a role, though; he is currently in England filming Into the Woods, in which he'll play The Wolf.
If you are longing for the days of Johnny's natural hair color, then you're in luck, as his brown hair was on display when he made a cameo in Paul McCartney's new music video for "Queenie Eye," which was released this week. The video was also notable for reuniting Johnny with former girlfriend Kate Moss. Be sure to check out our exclusive details on how Paul secured Johnny, Kate, and a host of other famous faces for the fun clip.