Blue-Eyed Britney Goes to the Dr.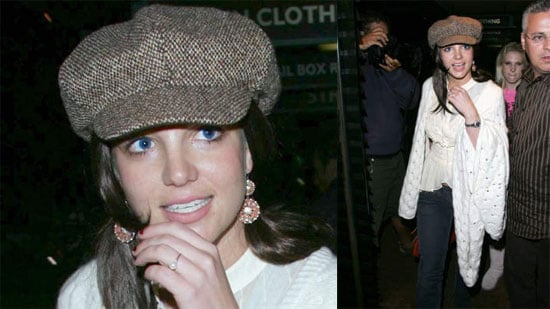 0
Blue-Eyed Britney Goes to the Dr.
Britney's only been free from rehab for a few days but already it's been hectic trying to keep up. We're happy to see her smiling again and this time she even showed off some brand new blue eyes to brighten up her face. This weekend she went to a dance studio, enjoyed a girls' night out for sushi, hit the hair salon to work on her latest wig, and even had an emergency doctor appointment.
While she seemed to be in good spirits earlier in the weekend, apparently she was hurting inside. It had nothing to do with Kevin's Vegas birthday party that he shared with ex-girlfriend, baby momma #1, Shar Jackson. Evidently, Ms Brit had one hell of a toothache. It was so bad that by Sunday afternoon she was at the dentist getting work done. While hospital rumors swirled like wildfire, the truth, as we know now it is that Britney had some sort of emergency work done on her teeth. Doesn't sound like a big deal but it did interrupt her busy shopping spree so that's a bitch. Way to keep the paparazzi on their toes your first week out Britney!