Blue Ivy at Beyonce's London Concert
Blue Ivy Makes an Appearance at Beyoncé's Show!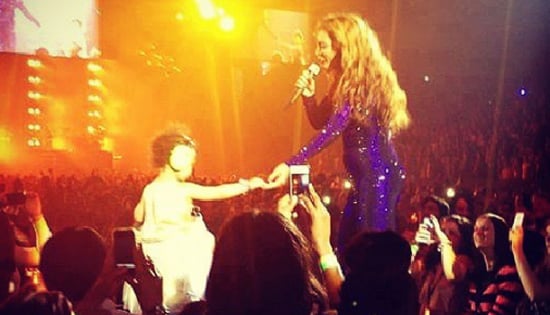 Update: Bummer — it's not really Blue! Beyoncé's rep told E! News that the child in the video isn't Blue Ivy. That's one lucky little one, whoever it is, though!
Blue Ivy had front-row seats to Beyoncé's show in London on Saturday night. The 1-year-old wore ear protectors as she watched her mom belt out "Irreplaceable" from the arms of a caregiver. It was Beyoncé's fifth show at the O2 Arena, and she returned to the stage for her final London concert last night before heading to the Manchester Arena for three performances this week.