Blue Ivy Saying "Surfboard" | Video
Hold Up — Did Blue Ivy Carter Just Say "Surfboard"?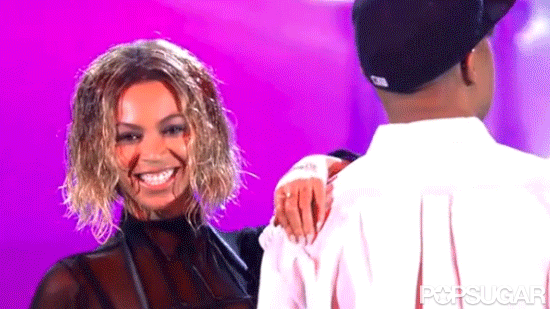 Blue Ivy Carter, the world's coolest toddler, has reached new levels of awesomeness, as evidenced by a recently released video of Beyoncé's Grammys rehearsal. In the clip, Beyoncé is performing "Drunk in Love" for a small audience as her choreographer, Frank Gatson Jr., stands in for Jay Z. At the end, you can totally hear (what we sincerely hope is) little Blue Ivy piping in to say a few words to her famous mom. First, it sounds like she says "surfboard," which — as we all know by now — is one of the best and most repeatable parts of the song. Then, we get an adorable exchange between Beyoncé and Blue that is sure to give you a similar reaction to Beyoncé's, above.
Front Page