Boston Red Sox World Series Celebrations 2013
It's #BostonStrong After a World Series Win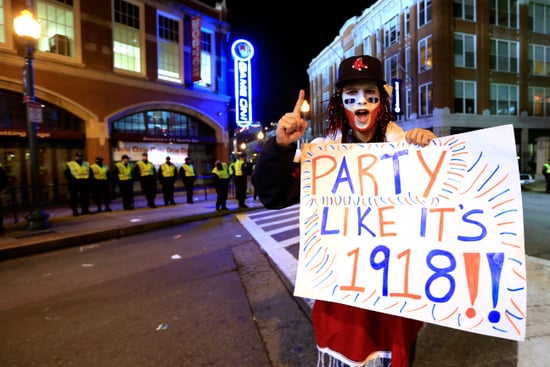 Boston Red Sox fans took to the streets to celebrate their World Series victory on Wednesday night, partying "like it's 1918" — the last time the Red Sox won the championship at home. Beating the St. Louis Cardinals 6-1 in game six of the series, the team rushed the field after clinching the title and then popped bottles in the locker room after. Fans went wild in the stands, holding up signs and high-fiving one another before the celebrations hit the streets. The city's victory feels all the more special after the tragic Boston Marathon bombing this past April. Not to mention, the Red Sox finished in last place just last year. See how the fans, players, and entire city came together in celebration below. Congrats, Red Sox fans!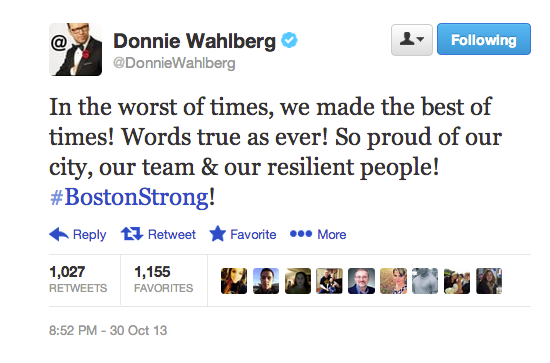 Famous Boston native Donnie Wahlberg shared his pride.
The stadium erupted in celebration after the final out.
The team popped bottles in the locker room.
Boston Red Sox fan Pegeen Wilbur sported a Red Sox-inspired beard outside Fenway Park.
Check out more photos below!
World Series MVP David Ortiz celebrated in the locker room with the help of champagne.
In Boston, a fan lost his mind after the win.
Fans celebrated in the stands of Fenway Park.
Boston fans kept close in the stadium after their first home World Series win in almost a century.