Brad Pitt Doesn't Google Himself
Is It Lame When Celebs Claim They Can't Use a Computer?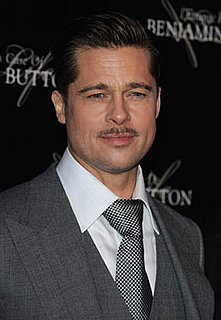 As part of Newsweek's annual roundtable discussion, celebs were asked if they Google themselves on a regular basis. Robert Downey Jr. proudly admitted that he reads up on himself, while Brad Pitt claimed the opposite, saying, "Never. First of all, I don't really know how to operate a computer." He's not the first star to have trouble with technology — Angelina once claimed she doesn't know how to turn on a computer, and Jennifer Aniston is supposedly computer illiterate. It's hard to believe so many celebs are behind the times, so tell us — do you think it's lame when stars say they can't use computers?