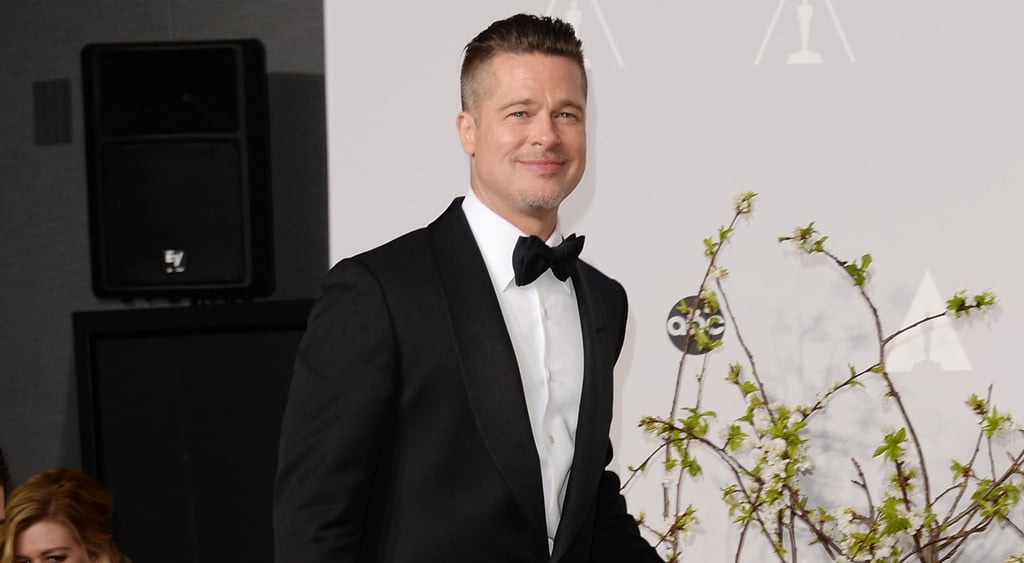 Brad Pitt and Angelina Jolie may have made a stunning entrance at the Academy Awards in LA on Sunday evening, but the day wasn't all glamorous for the duo. Brad, who won his first Oscar for 12 Years a Slave, actually "had to clean up dog poop" — in his bedroom, no less! — before heading to the red carpet. He talked about the real-life moment in the press room, where he also gushed about best supporting actress winner Lupita Nyong'o and spilled details on his plans for the rest of the night:
On Lupita: "Lupita is an absolute gem, grace incarnate, a rare find. And I so look forward to seeing what she does in the future. She's very, very special."
On celebrating the win with Angelina: "My better, other‑worldly half is here. We're all going to go out together and just enjoy the time. It's been a long run, and this is very, very, very exciting moment for us. We're all going to be together and just love each other up."
On the message: "At the end of the day we just hope that this film remains a gentle reminder that we're all equal. We all want the same. We want dignity and opportunity for ourselves and our family, and that another's freedom is every bit as important as our own; and that's it, and that's everything."
On Chiwetel Ejiofor: "The restraint and the elegance in trying to maintain his dignity throughout these scenes, I'm telling you as an actor it's exhausting, and he was just pitch perfect. And for me, as a fellow actor, watching that performance is incredibly, incredibly inspiring to me."