Brad Pitt Pictures at Cannes Press Conference
Brad Pitt Tells a Cannes Crowd That He and Angelina Have No Wedding Date Yet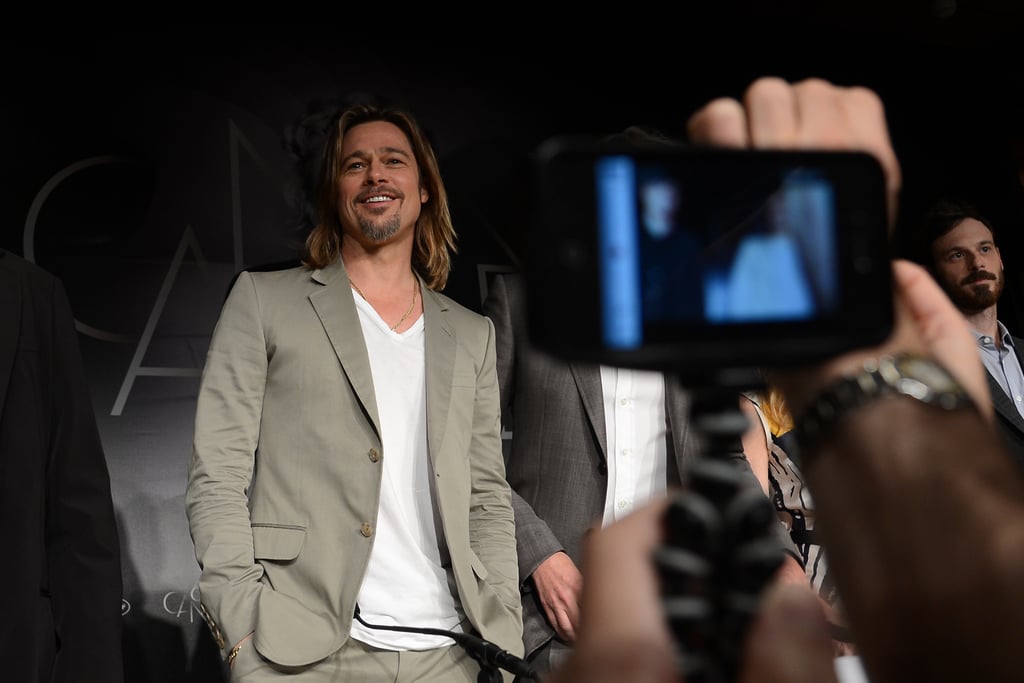 0
Brad Pitt Tells a Cannes Crowd That He and Angelina Have No Wedding Date Yet
Brad Pitt began his tour of Cannes this morning on behalf of his new movie, Killing Them Softly. He rose early for a photocall with director Andrew Dominik, producer Dede Gardner, and costars Scoot McNairy, Ben Mendelsohn, and Ray Liotta. The gang was together as well for an afternoon press conference. In addition to chatting about the film, Brad spoke about his personal life. He said that fiancée Angelina Jolie unfortunately will not be with him on the red carpet tonight, and that they have yet to even set a wedding date. They may, though, work on a movie together soon. Here are highlights from Brad's talk:
On making another movie with Angelina: "We'd love to."
On why Angelina isn't at Cannes: "She's not here now. She's prepping for a movie that she starts very soon."
On having set a date for the wedding: "We actually really, truly have no date."
On if, as a dad, he had a hard time playing a violent character: "Not at all. Violence is an accepted part of the gangster world. I'd have a harder time playing a racist than some guy who shoots another guy in the face."