Brad Pitt and Shia LaBeouf on the Fury Set in London
Is Brad Pitt Still Rockin' It? That's a Big 10-4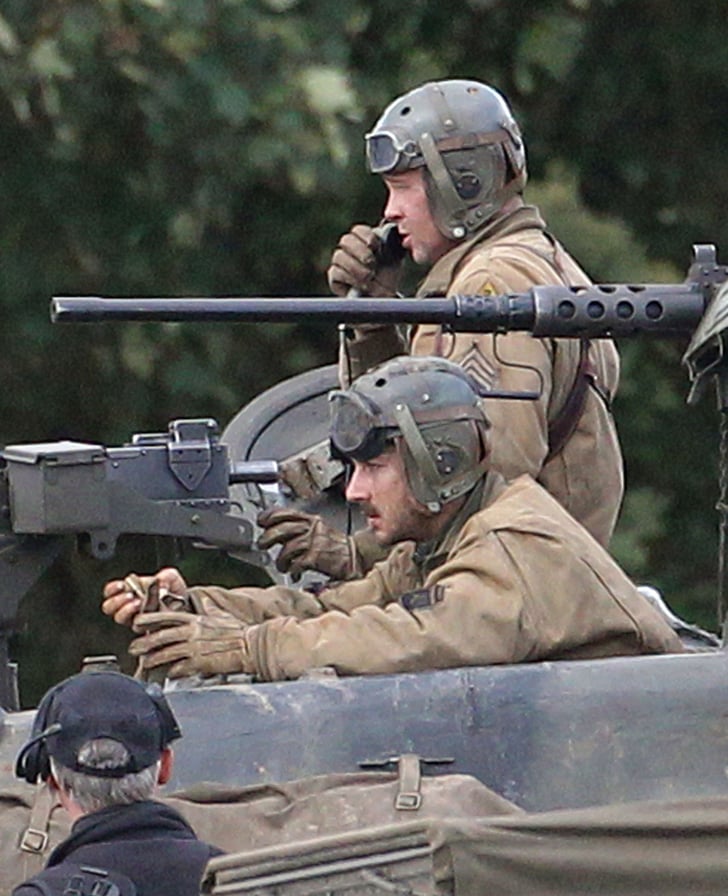 Brad Pitt and Shia LaBeouf continued filming scenes for the upcoming film Fury in London today, and the latest set features Shia and Brad hanging out on a tank and gearing up for a little bit of sharpshooting. We already caught the costars getting to work earlier this week, when we saw them lounging around set and taking coffee breaks. We're also still waiting for costars Logan Lerman and Scott Eastwood to show up; we know Scott's on set, seeing as he shared an Instagram pic without a shirt but with a tank.
The film, which features an American military mission into the depth of Nazi Germany, isn't set to debut until November 2014, so here's to many more pictures of Brad's haircut and Scott's six-pack!
Check out the rest of the pictures after the jump.