Brad Pitt and Shia LaBeouf on the Set of Fury in London
Brad Pitt and Shia LaBeouf Aren't Afraid to Get Dirty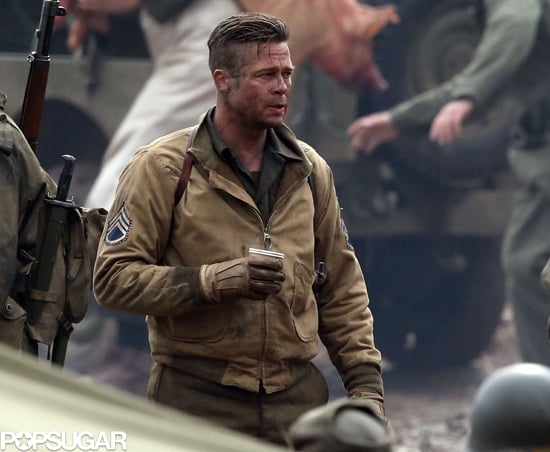 Brad Pitt and Shia LaBeouf showed off their hottest, sweatiest stares on the set of Fury in London on Tuesday. The costars — and alleged camping buddies — filmed scenes near a trench for the World War II flick, which also stars Logan Lerman and Scott Eastwood. We first got a glimpse of Brad on the set earlier this month when he was learning how to drive the armored vehicle around the English countryside and again more recently as he debuted his short new 'do while reporting to the set with his brother, Doug. The costars also got together to film scenes in and around a giant tank on Monday.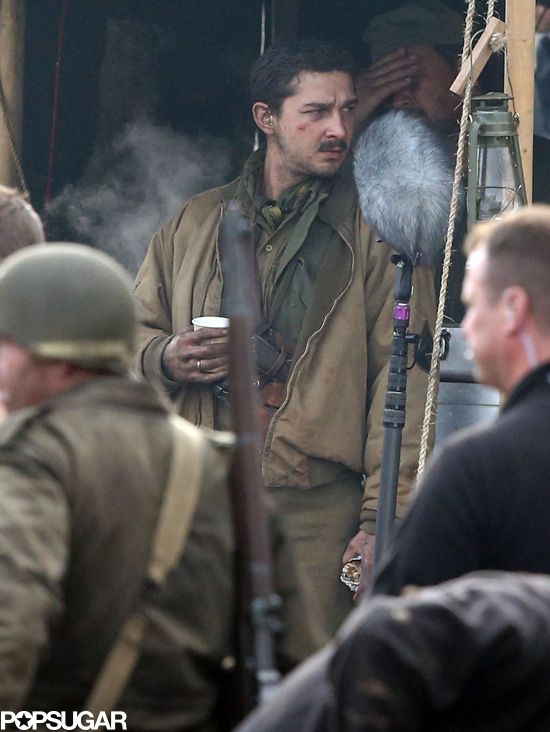 The action film, which is slated for a November 2014 release, follows a crew of American soldiers as they embark on a battle mission in Nazi Germany. Brad and Shia both play soldiers, as does Scott, son of Clint Eastwood, who has been gaining lots of buzz for his ever-present six-pack abs. Scott showed off his buff bod on the set last week when he shared a shirtless photo on Instagram, joking, "Trying to out flex the tank. Not workin'."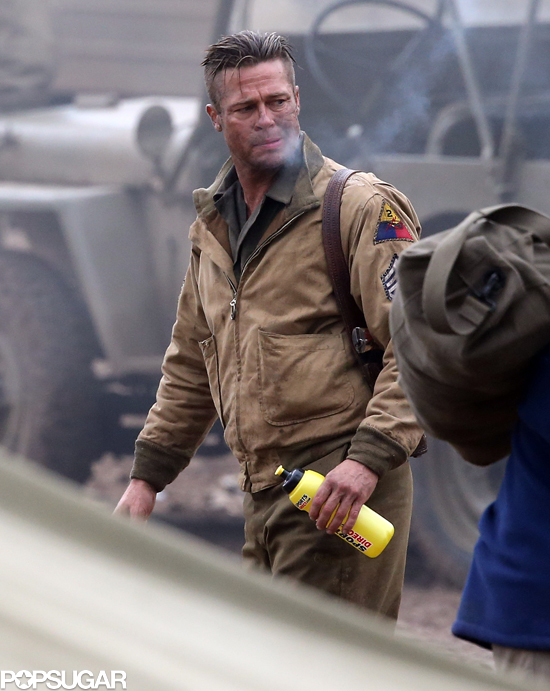 Keep reading to see more photos of Brad Pitt and Shia LaBeouf on set.