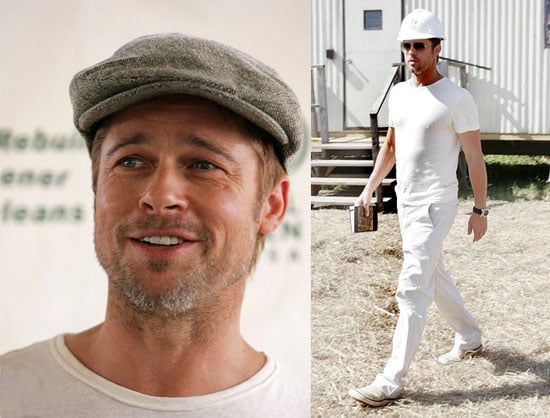 0
Brad Pitt Wears Many Hats, All Hot
Brad Pitt took off the hotness hard hat and showed off his salt and pepper beard to talk about his green house building project in New Orleans yesterday. He may be getting older, but I'm going to pin the fine wine principle on this one (you know, better with age). This morning the first part of his interview with Ann Curry will air on the Today Show and in it he'll talk about his work in NO and what it means to help rebuild the iconic city. He says,
"This is an important city...It's important to us culturally. It's also an important city to us economically...I know a lot of the people here. I care very much for the area...I see a great responsibility."
Brad's project may only happen one house at a time, but he's clearly got his heart in the right place. I can't wait to see his whole interview (and how many questions about Angelina and the kids Ann tries to work in).
To see more of Brad and his project just