Brad Renfro Found Dead
Sugar Bits — Brad Renfro Passes Away at 25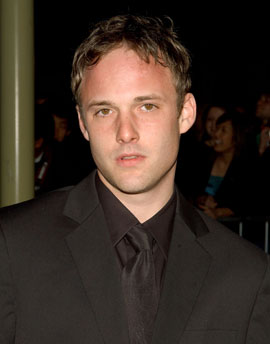 Brad Renfro, the former child actor who became famous through his roles in films such as The Client, The Cure, and Tom and Huck, and who just finished shooting The Informers with Winona Ryder, was found dead at his house in LA yesterday morning. He was only 25-years-old. The cause of death isn't known and an autopsy is scheduled for Thursday, though he suffered from a long history of drug abuse and was known to be drinking the night before. His former lawyer told People, "we all failed." Our thoughts are with his family and friends as we put the pieces of this extremely sad story together. — People
Casey Affleck and wife Summer Phoenix have welcomed their second son, joining 3-year-old Indiana August. Congrats to the growing family! — LilSugar
Mitt Romney won the Michigan presidential primary yesterday, giving a boost to his campaign after losing to John McCain in New Hampshire. Now all attention in both parties is focused on the upcoming South Carolina primaries this Saturday. — CitizenSugar
Jillian Grace, a 22-year-old Playboy model, is claiming that David Spade is the father of her unborn child. Spade acknowledges that it's a possibility, as they two had a brief relationship. He seems like he'd either be a supercool or supercrazy dad. — TMZ
The two songwriters who accused Avril Lavigne of plagiarizing their song have rescinded their claims, saying that she did not copy their music and did nothing wrong. Well, nothing wrong except have horrible taste in clothes. — People
ICYMI, Matthew McConaughey is going to be a dad!