Brad was busy over the weekend at the Palm Springs International Film Festival. He and his Babel castmates picked up an award for best ensemble. Even though he didn't win one personally he didn't feel too beat up about it. He said, "For us, it's about the ensemble award. Given the international nature of our cast, it's a really nice honor." He also revealed that he and Angelina are planning on expanding their family. Here's more: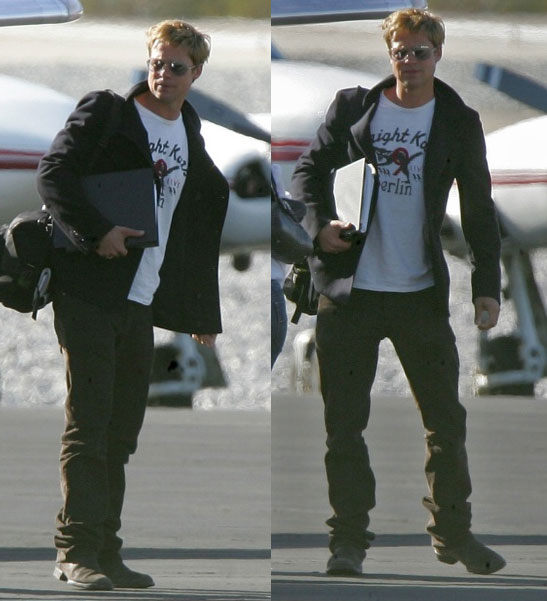 [T]he actor told PEOPLE that he and girlfriend Angelina Jolie want another sibling for Maddox, 5, Zahara, 2, and 7-month-old Shiloh. "Always, of course," he said. "We'll let you know when we get there." "

Pitt also said that the globe-trotting clan [are] relocating to New Orleans for the next several months to film The Curious Case of Benjamin Button.

"I do like it there," Pitt said. "It's one of our most unique cities and it certainly needs some help right now. I know it will do fine, and the people are just fantastic."
Brad surely is into doing good these days. As for the ever growing family, hopefully he'll take a little time to love the 3 he just had before getting even more kids. For more pics of Brad landing in Palm Springs, read more