Bradley Cooper at American Hustle NYC Screening | Pictures
Bradley Cooper Knows How to Have Fun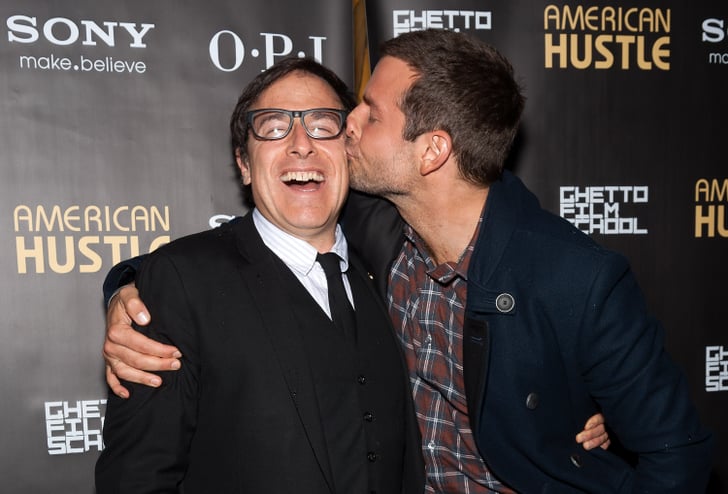 Bradley Cooper gave big kisses at the afterparty for an American Hustle screening in NYC on Friday, planting one on his director, David O. Russell. Bradley looked dapper for the event, making a solo appearance after bringing his mom to the film's LA screening earlier this month. Although costar Jennifer Lawrence wasn't in attendance, Bradley was joined by fellow castmates Amy Adams and Christian Bale, who made funny faces alongside his wife, Sibi Blazic.
We recently sat down with Christian to talk about the film, and he told us that he originally had doubts about the casting of Jennifer, who plays his wife in the movie. "I was very concerned about her when she was cast because the character had never been written so young," he said, adding, "And I'm old enough to be Jennifer's dad." The '70s-set crime drama comes out on Dec. 13, but you can get a sneak peek with pictures from the film.
See more photos of Bradley and his castmates below.