Breaking News — The Hills Is Sort of Fake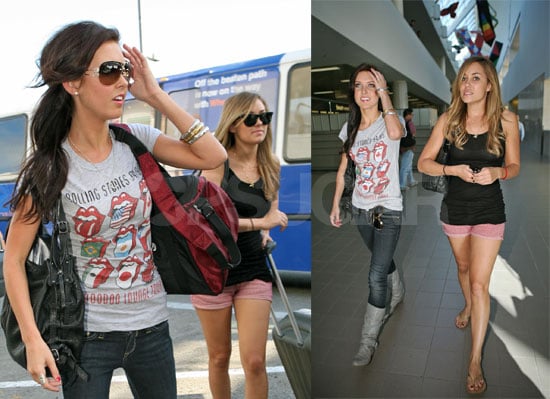 0
Breaking News — The Hills Is Sort of Fake
Audrina and LC headed to LAX yesterday, perhaps in search of a more exciting destination to shoot The Hills. The show has definitely become a pretty big guilty pleasure for us, and we have to admit that we're curious about what really goes on behind the scenes. TV Guide recently sat down with the cast and the exec producers of the show to get some of the juicy details. Here are highlights:
Once and for all, is the show staged?
Yes and no. "Who I am on the show is who I am in real life," Audrina Patridge says. "What you see is what you get." But it wasn't just a coincidence that friends-turned-enemies Lauren and Heidi Montag went to the trendy restaurant Ketchup on the same night. "Lauren and Jason [Wahler] were going there, and Heidi and Spencer [Pratt] wanted to celebrate their anniversary," says exec producer Adam DiVello. "Ketchup was one of the spots Spencer wanted to go to, so it just sort of worked out. It wasn't planned on our behalf, but it is a little fake."
Is Heidi and Spencer's relationship a sham?
Not according to DiVello. "They're very much in love when I see them," he says. "They're a real couple and definitely engaged. It's not staged for the sake of our show. If they've got something else going on, we've yet to see it."
This information isn't really shocking, obviously most reality shows have to be scripted to a certain extent. Too bad about Heidi and Spencer though — we were kinda hoping that in real life Heidi was smart enough to realize that her boyfriend is a you know what and that it was all an act to get famous.
More of LC and Audrina discovering what the airport has to offer so just