Breaking News: Lindsay Lohan Taken Into Custody and Denied Bail
Lindsay Lohan arrived at an LA courthouse today to face a judge after she violated the terms of her probation by failing two drug tests. She was looking at a 30-day stint in jail for each infraction, though she was rumored to be off the hook for one test related to her prescribed use of Adderall — TMZ is now reporting that a judge took her into custody and she's being held without bail, and possibly may be in jail until Oct. 22. There was other drama going down at the scene as well, with her father, Michael, on hand nearly defying the restraining order her mother, Dina, has against him. Lindsay tried to show through her actions that she was sorry for the slip by attending AA meetings, and her Machete costar Electra Avellan even wrote a letter on her behalf to the judge. You seemed to agree that Lindsay needs to serve time again, so stay tuned for the latest news on what happens next with Lindsay's sentencing.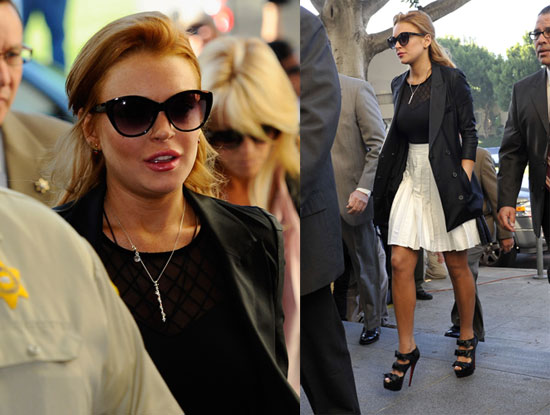 To see more LL, just
.