Brit Gets Visitation Rights — Was The Judge Too Harsh?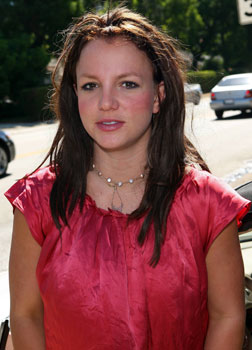 Kevin Federline just emerged from court (wearing an eye patch, which I assume we'll learn more about later) after testifying in today's hearing where Brit was a no show. Britney lost custody of the two boys on Monday and this afternoon the judge ruled to leave Kevin with full custody of the kids, but allow Britney monitored visitation rights. The next hearing is set for October 26th, and the judge ruled that both parties must be present.
Since Monday, Brit has finally gotten a valid CA license and signed the court order papers saying that she will attend the mandatory parenting classes and take the drug tests. It would seem she is taking steps in the right direction, but it apparently wasn't enough to prove to the judge that she deserves custody. Maybe, just maybe she has learned her lesson and these past two days were the wake-up call she needs to get her life in order.
What do you think — was the judge too harsh in deciding to keep full custody with Kevin?