Brit's New Crib
Brit's New Crib
Britney may have a mansion in Malibu but that place is too far from all of the action so the party girl needs a new crib. Apparently she found one on Mulholland Drive in Beverly Hills. For $7.2 million it looks like Britney has a new home for her and the boys. Here's more: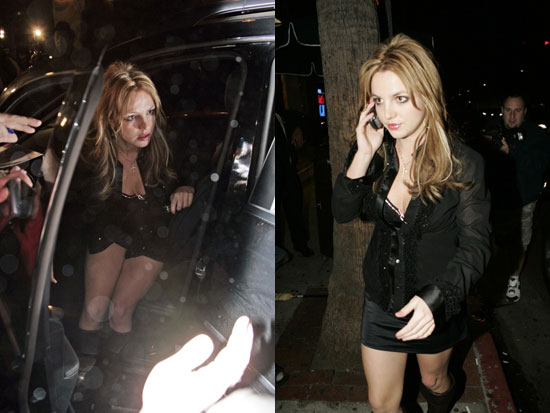 "Britney looked at it on Thursday, Dec. 7," a source tells Star. "She brought like seven or eight people. They were her bodyguards and a few male dancer friends. She stayed for five hours and said she wanted the house immediately. She then got ready in one of the bedrooms at the house for her night out on the town. She took forever to do her hair and makeup. It was such a scene! She came off as very high maintenance. Nice, but demanding. It was obvious she was used to getting what she wanted."

The six bedroom, six-and-a-half bathroom home is 7,400 square feet and is located in a gated community on Summit Circle, just off Coldwater Canyon.

"She asked the sellers to get out right away," says the source. "So they moved to a hotel on December 12."
We're glad Britney is moving on from K-Fed and into her own place but the mother of two should consider staying home more often. For more pics of Brit partying in West Hollywood, just read more