Britney's Back Baby! Time to show Kevin the Door!
Britney's Back Baby! Time to show Kevin the Door!
There is a reason behind Britney's out of no-where Letterman appearance last night. She is making it clear that she is coming back and the next big step - she filed for a divorce today in LA citing irreconcilable differences. She's also asking for custody of both Jayden and Sean Preston. TMZ reports: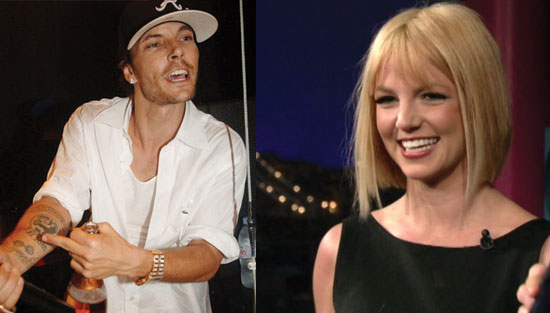 Spears filed legal papers today in Los Angeles County Superior Court, citing "irreconcilable differences." In her petition, Spears asks for both legal and physical custody of the couple's two children, one-year old Sean Preston and two-month old Jayden James, with Federline getting reasonable visitation rights.

As for money, sources tell TMZ the couple, who married in Sept. 2004, has an iron-clad prenup. Not surprisingly, Spears is waiving her right to spousal support. She's also asking the judge to make each party pay their own attorney's fees.

Spears gives the date of separation as yesterday, the same day she flaunted her incredible revamped physique during a surprise appearance on David Letterman's show. Sources tell TMZ there was no single reason for Britney pulling the plug, rather, it was "a string of events."

Spears has hired powerhouse celebrity divorce lawyer Laura Wasser, who has repped a number of celebs, including Angelina Jolie, Nick Lachey and Kiefer Sutherland. We're told Reese Witherspoon and Ryan Phillippe asked Wasser to rep both of them in their split, but Wasser declined for personal reasons.
Looks like Britney is wising up in her old age. You go girl! We'll be watching you every step of the way! So long Federline. I cannot even contain my excitement right now. I'm off to do cartwheels!! Stay tuned for legal court documents to come!
UPDATE: Britney's court documents are here. To check out more behind the divorce, read more