Britney Brings Her Boys From Bikini Time to a Double Feature
Britney Spears headed back to the movie theater in Calabasas with her sons yesterday. Jayden James got a ride on mom's hip while Sean Preston caught a lift with the nanny on their way in to catch a flick. The family was at the same theater the day before to see Where The Wild Things Are and apparently they didn't get in enough movie fun the first time. Britney's boyfriend Jason Trawick wasn't with them but they spent plenty of family time together on their bikini filled trip to Mexico earlier this week.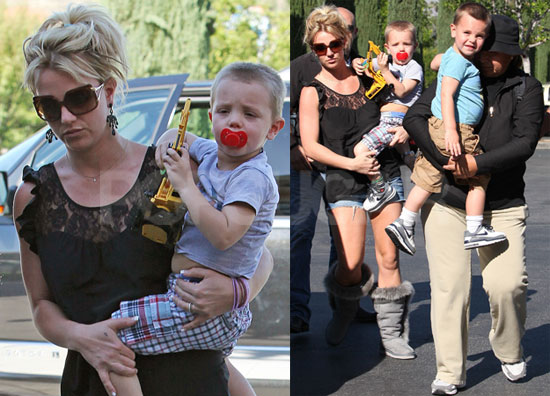 To see more of Britney and the boys just read more.