Britney Changes Things Up Yet Again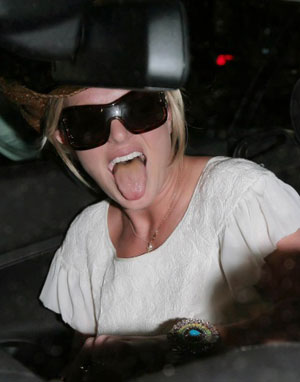 It may appear that Britney is spending all her time dancing, dining and shopping, but she's been making some big career decisions as well. After recent rumors that she was unhappy with her manager Larry Rudolph, she's apparently giving him the boot. The pop star reunited with Larry after her split with Kevin and she blames him for encouraging her to hang out with Paris leading to the pantyless partying and massive fallout with her fans last year.
Unfortunately, firing the man who helped make her famous may not be easy, as she is probably going to see some legal issues for breaking her contract. The good new is that Britney was finally smart enough to re-hire PR powerhouse Leslie Sloane Zelnick to help get things back on track. This really is the best Britney news we've heard in ages.