Britney just landed the top spot on the Worst Dressed list for the second year in a row. Perhaps this recent trip to Barney's is to get her a new wardrobe. Wouldn't that be nice. It sure would help her comeback. Even Britney's stylist (yes, we are as surprised as you that she has one) doesn't want to be associated with her. How embarrassing... for both of them. Here's more: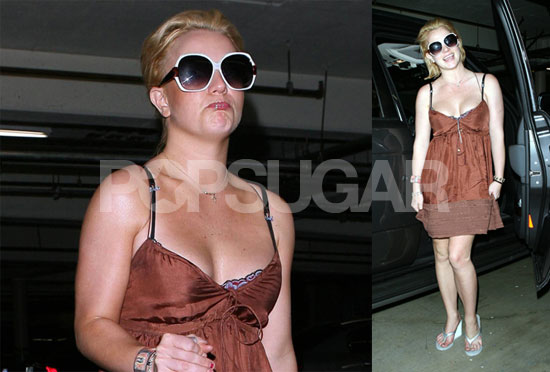 Britney Spears' embarrassed stylist is telling potential clients that she's not responsible for the star's look, In Touch has learned. Britt Bardo, whose clients include Kate Hudson, Jennifer Lopez and Eva Mendes, was at an event in LA in December when she was overheard complaining that her name is being linked with the pop singer, who has regularly landed on "worst dressed" lists.

"Yes, I've done Britney Spears, but don't blame me, okay?" Bardo said, according to a partygoer. "I make her up and she just takes everything off and does her own thing."
Hopefully we'll get more pics of Britney leaving the store in a hot new outfit. We know she likes to change her get up when she is out shopping so who knows what we'll see her in next.