The Britney and K-Fed Baby Mystery
We're still waiting to hear what exactly Britney and K-Fed's baby's name really is, and we keep hearing more and more that they may not have really had a boy. Rumors are flying that Britney may have had a baby girl. Britney hasn't confirmed what she had or the name, so it's all still a total guessing game. Here's more: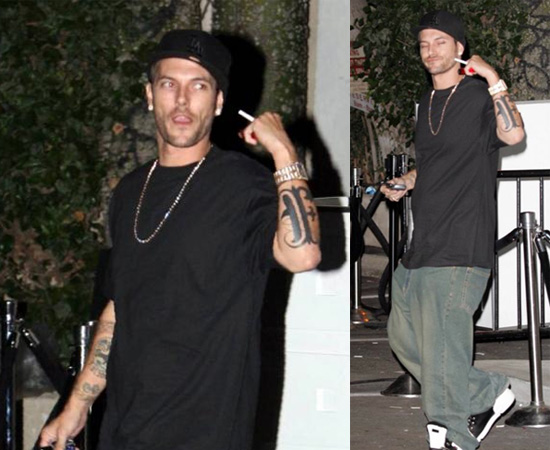 The rumors gained traction when Federline appeared on a radio show and refused to answer questions about the baby's name or gender. "Isn't that strange when you hear that, when you have a child and people tell you the sex is a different one," the DJ asked Federline. He replied: "Yeah it's crazy. Well it's even crazier when people are telling me my child's name."

Buzz about the baby's sex grew louder after a report that Spears was photographed buying pink baby clothes at Planet Blue in Malibu — but her bodyguard confiscated the film. Spears' rep didn't respond to requests for comment.
I guess we'll have to wait until Brit goes to her favorite magazine People to share her new baby with the world. We are so hoping that issue will come out and very soon and we're betting it will be when Kevin's album drops next week! More pics of K-Fed so just read more