Britney Meets With Kevin, Everyone Else Still Hung Up On VMAs
Start Slideshow
ADVERTISEMENT ()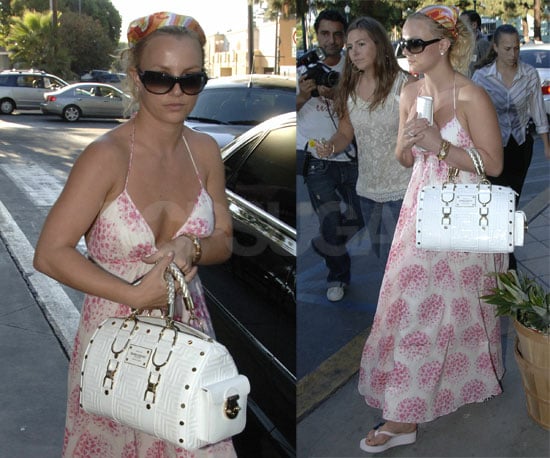 0
Britney Meets With Kevin, Everyone Else Still Hung Up On VMAs
Britney came out of hiding as she tries to move on from the VMA performance that, like Simon said - the world can't stop talking about. She met with Kevin and their lawyers yesterday to try to speed up the process of their ongoing custody battle so she can avoid more headlines. Beyond custody, some say K-Fed wants more money. Due to the timing, Britney seems to want to make bad press go away. Who can blame her? New reports are pouring in today trying to figure out what went wrong at the VMAs. Here's the latest news:
US Weekly reports partying until 6am with Diddy. That's right, blame him for her lackluster tired performance. Who can turn down a night partying with Diddy? He's an adult. He should have sent her home. They also reported she spent hours getting a spray tan to make her abs more defined. Hmmm.
Of course Diddy wants no blame. In fact the Gatecrasher reports, "A rep for Diddy insisted: "She stopped by the party for a while. He offered her a drink, which she refused; she drank water instead. She was not there until 7 a.m."
The Sun reports she was popping anti-depressants right before the show. Apparently she knew she was unprepared and then as soon as she saw her hair she flipped out. MTV sources told The Sun, "She went into a wild rage and started lashing out at everyone — including her stylist....Britney took enough to floor an elephant. They calmed her down — but were clearly too effective." She had a Doctor there that prescribed her the pills.

Let's hope Britney and Kevin can arrange something reasonable soon since this headache certainly isn't helping her stress issues. We'd rather she concentrate on the album release in November and the supposed JT duet. Turns out Brit, Timbaland and JT were in discussions for a collaboration (more on that to come).