Was Britney's Photographer Out of Line?
Was Britney's Photographer Out of Line?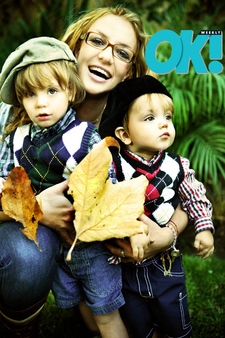 This morning we showed you the latest cover of OK! magazine, featuring Britney happily posing with the boys. Britney hired photographer Dani Brubaker to take the photos in November for private use. At the time, Britney neglected to sign a confidentiality agreement about the photos. Brubaker sent out a press release saying the photos were not for sale and wrote to Britney's fansite breatheheavy.com that she would never sell the photos because it would compromise her integrity. Obviously Brubaker had a change of heart, putting them on the market and even telling OK! about how loving Brit was with her kids. So tell us — was it out of line to release the photos?