Britney Pregnant Again???
Oh no - let's hope this one isn't true. Apparently Britney's friends are worried she's pregnant once again. They're saying this is why she's been getting sick lately and hasn't really been drinking when she goes out. We could have sworn she always had a drink in her hand but apparently she is pulling an LL and going for the water. Here's more: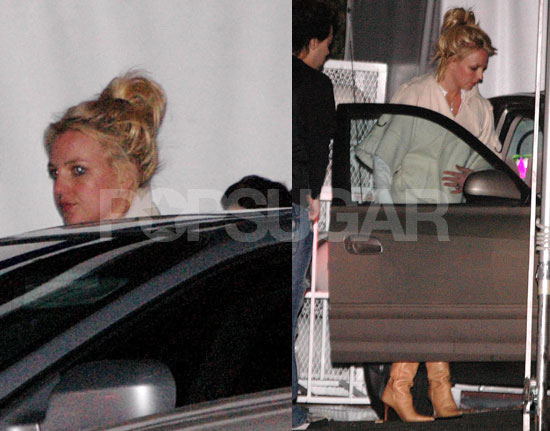 "Her dancers were indulging in Malibu rum and pineapple drinks and taking shots of vodka," a witness to a January 14 party at a Las Vegas casino told the mag. "But Britney drank bottled water." Spears gave birth to her second child only four months ago — but friends point out that she got pregnant for the second time only three months after having her first child.

"I've seen her during the last two pregnancies and she has the same look now," a "pal who sees Britney every week" told the mag. "She's heavier, but that's not it. It's the sparkle in her eye. She always gets that sparkle when she's pregnant, like she's relaxed and happy."
We so don't want to buy this one... but it would explain Britney falling asleep while out over NYE. However, even if she is pregnant, it's not stopping her from partying. Here she is sneaking out of Privilege the other night.