Britney Protects Her Assets
Britney celebrated her 25th birthday this weekend with a dinner at Mr. Chow in LA. Poor girl had to ask for a police escort out of the restaurant to protect her from the over 40 paparazzi that were following her every move that night. Britney likes to make sure she is protected and this includes her assets. It turns out that she's even made a threat to her ex-husband (the first one) to watch what he says. He's writing a book about their past relationship that she's not very happy about. Here's more: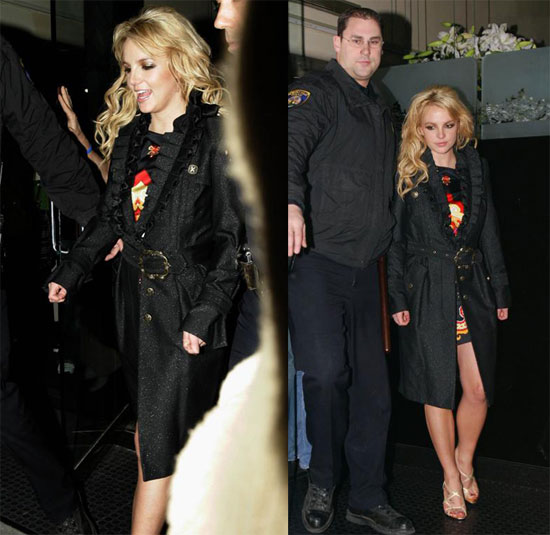 Since Brit's split from K-Fed, their exes have come out of the woodwork -- with one claiming that Spears sent him a thinly-veiled threat.

Britney's 55-hour ex-husband Jason Alexander appeared with Fed's baby mama Shar Jackson on "The Dr. Ablow Show," where Alexander revealed that Britney contacted him by leaving a voicemail saying, "Don't say anything you'd regret." We're guessing this is exactly the behavior she was warning against.
Jason is really working hard to keep his name in the headlines. As for Britney, it looks like she had a blast celebrating her birthday. The good news is she seems to have found some underwear, but too bad her dress wasn't long enough to keep us from knowing she was wearing it. To check out a lot more pics of Britney partying on her birthday, just read more