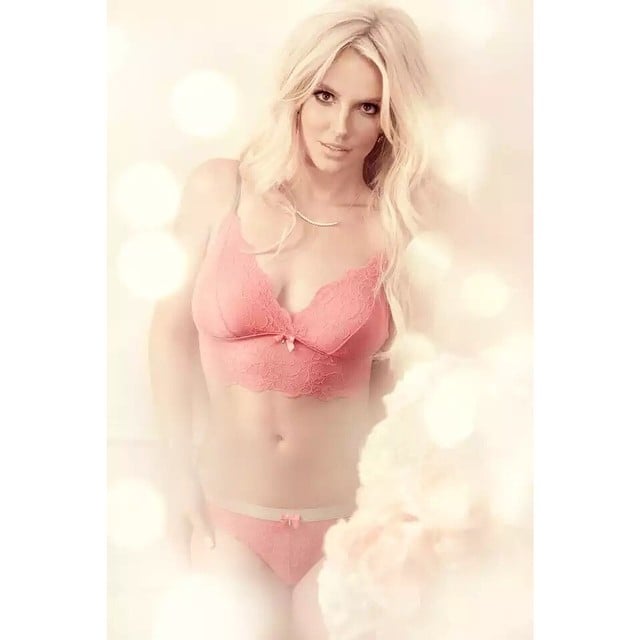 Source: Instagram user britneyspears
Britney Spears is looking good, and she has no problem bragging about her toned figure. On Friday, the singer shared a new picture of her svelte body on Instagram. "Sept 9 US & Canada / Sept 26 Europe," she wrote in the caption, promoting the release dates of her upcoming lingerie line, The Intimate Britney Spears. She shared another shot from a recent photo shoot with photographer Jeff Lipsky on her Facebook account on Wednesday, showing her posing while wearing nothing more than a cropped sweater and black underpants. "Been working hard this Summer," Britney wrote. "So ready to bring it for the next round of Piece of Me shows next week."
We first got a glimpse of Britney's fit frame earlier this Summer when she released a sexy sneak peek of her first intimates collection. Aside from working out and preparing for the next round of her Las Vegas shows, Britney has also been making headlines after she joked with former Crossroads costar Zoe Saldana about doing a sequel to the cult favorite. Brit teased Zoe about it on Twitter after the actress defended the singer during an interview for being a "big, big celebrity" that she had met who remained humble.
Source: Facebook user britneyspears