Britney Spears Glee Episode Promo and Pictures of Her Shopping With Sons
Britney Shops With Her Sons as Her First Glee Promo Comes Out!
Britney Spears brought Sean Preston and Jayden James out for another afternoon of shopping in LA yesterday. The newly 5- and 4-year-old boys spent some quality time with mom after she hit the recording studio solo over the weekend. Last night, one of Britney's favorite shows, Glee, finally returned for season two, and we're just days away from seeing the pop star herself on the small screen. The highly anticipated Britney Spears episode airs next Tuesday, so check out the awesome video preview after the jump to see Brittany and the rest of the cast decked out in Miss Spears's most iconic outfits to sing her classic tracks!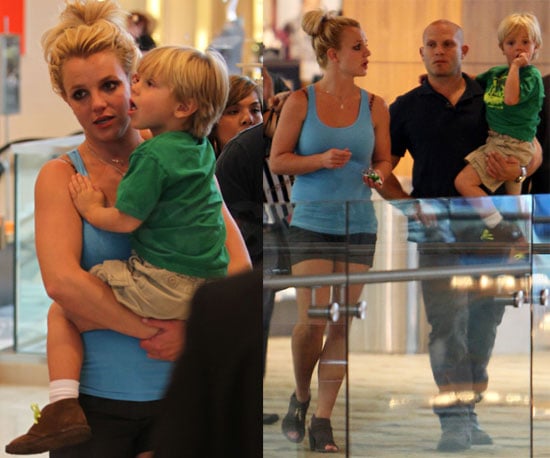 To see the promo for Britney on Glee, just read more.