Britney Spears Images Shopping on Robertson Boulevard
Britney's Back in the Studio and on Shopping Sprees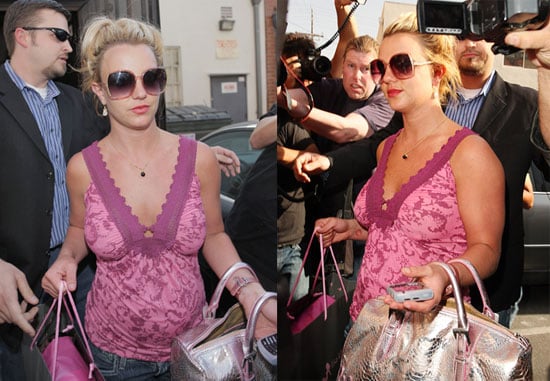 0
Britney's Back in the Studio and on Shopping Sprees
Britney Spears spent some of her allowance at Lisa Kline yesterday but the pop star is back in the studio so she won't have to worry about those bills pilling up. Brit's ex-boyfriend/producer J.R. Rotem told People that she's working on a new album with him. He said,
"She's great... She's like a master at what she does. She's a lot more experienced than most people. She just has the 'it' factor that not every artist has. So it's always nice to work with her. She's trying to find the sound and direction she wants to go in, but nothing is set in stone just yet. She has been playing the piano a lot and just singing. She says she misses 'just singing.'"
There's no doubt Ms Brit's got the talent and now that she seems focused again hopefully we'll get to hear a new album by year's end.