Britney Spears Joins X Factor
Britney Spears Reportedly Signs on to The X Factor!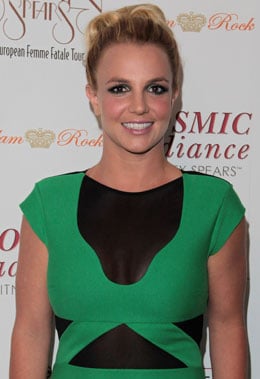 Britney Spears has signed on to The X Factor! According to E! News, the pop star is the newest addition to the US show following the dismissal of Paula Abdul and Nicole Scherzinger. Britney's peers Christina Aguilera and Jennifer Lopez have been successful on The Voice and American Idol, respectively, and now it's her time to shine in front of a live TV audience.
Congrats to Britney, we're looking forward to seeing her twice a week in prime time!