Britney Spears Obtains a Restraining Order Vs. Sam and Adnan
In another step to keep Britney on the right track, her lawyers got restraining orders today against her ex-manager, Sam Lutfi, her ex-boyfriend/paparazzo, Adnan Ghalib, and attorney Jon Eardley. Apparently Spears asked her father who is still her conservatorship to protect her from them. TMZ reports: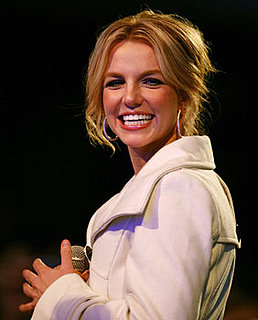 In another document, one of the conservatorship lawyers claims "Mr. Lutfi has sent text messages and instant messages that contain false and hurtful allegations concerning Mr. Spears, Ms. Spears, and the Spears family." The lawyer continues, "Mr. Lutfi, Adnan Ghalib, and Jon Eardley sought unsuccessfully to induce an attorney to file false statements with the court."
The papers make it clear...."Over the past month, Ms. Spears has had numerous telephone conversations with both Mr. Lutfi and Mr. Ghalib and has exchanged numerous text messages with both of them." But we're told now Brit is so mad at them she wants them locked up.


Jamie Spears had issued restraining orders against Lutfi before but it expired in July. Things have been going so well for Britney and considering she wants to concentrate on her boys and her upcoming tour, keeping these men away from Britney as long as possible sounds like a great idea for all.