Britney Spears Rehires Larry Rudolph as Her Manager
Britney Rehires Larry Rudolph As Manager!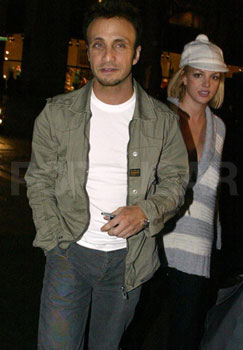 Britney Spears has apparently reunited with her old manager, Larry Rudolph! Jamie Spears has been helping turn Britney's life around, and if the latest rumors are true, this is another big step in the right direction. Larry, who is credited with discovering Brit, first parted ways with her when she married Kevin, only to reunite when they divorced. Most recently, she fired Larry last April after he played a part in sending her to rehab. It's unknown how long he has been back working with her now.
Jamie Spears always supported Larry's decision to send Britney to rehab, so it's not surprising that he reached out to her old manager to help get Britney's career back on track. Larry has been a huge part of Britney's professional life, so hopefully this is a sign of more good things to come.