Britney Spears Wants Her World. Delivered.
Start Slideshow
ADVERTISEMENT ()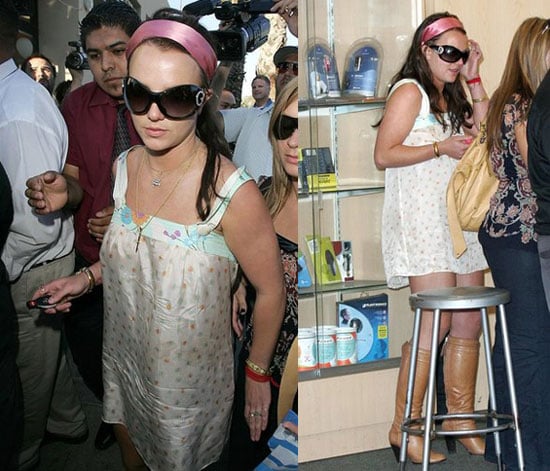 0
Britney Spears Wants Her World. Delivered.
After her early afternoon visit with Sean Preston and Jayden James the kids went back to Kevin while Britney Spears and a friend stopped off at an AT&T store in Santa Monica. Brit has been spotted with as many cell phones as pairs of brown boots (uh, almost...okay...not really) over the past few months, so it looks like it's time for another one. Naturally she stopped off to pick up her Starbucks beverage of choice (wanna know what she's drinking?) for her outing. Sure, she still needs a bra (badly), but this is better than a lot of what she leaves the house in. Yes, yes, I know most hope for Brit is naive wishful thinking. I wonder if she applied for any jobs while running her errands?
To see more of Britney's trip out for a new cell phone just