Britney is Still Stripping
Britney was just at 40 Deuce Thursday night where she supposedly stripped down to her bra while partying, and now she's at it again. She was back to the same club Sunday night and back to stripping. Brit even jumped on stage to show off her bra, but the manager stepped in to kick her off stage. Daily Dish: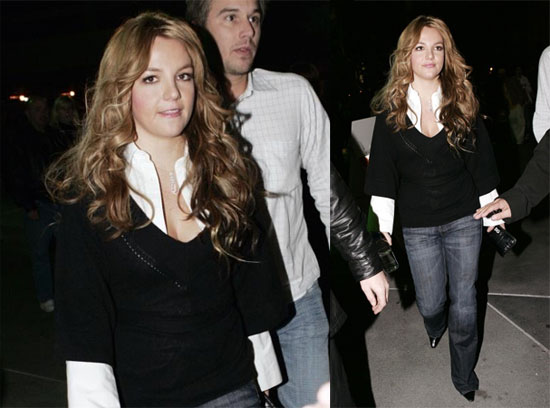 Britney and some girlfriends gyrated for the crowd, with Spears, cigarette in hand, unzipping her top and baring her bra.

She was having so much fun, the club's manager had to step in and remove her from the stage. But the singer wasn't having it. She quickly jumped back onstage, forcing the manager to dislodge her once again so that the real dancers could finish their show.
We also hear Britney was drinking champagne and Coke cocktails. Now that is class. More of Britney covered up for a change so read more