Britney's Weekend With Her New Paparazzi Friends
Britney's Weekend With Her New Paparazzi Friends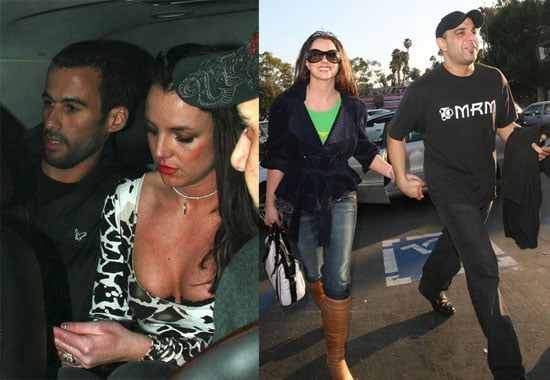 0
Britney's Weekend With Her New Paparazzi Friends
Britney Spears had a typical weekend of shopping at the pet store and provocatively partying with paparazzi. The latest rumor circulating this weekend is that Brit filed a restraining order against her boyfriend Adnan Ghalib for trying to sell pictures of her. Supposedly Sam Lutfi showed the papers to the paparazzi, but Adnan is already claiming that he knows nothing about it and he is simply out of the picture right now since he was attending a family funeral in Santa Barbara. In the meantime, Britney invited two new paparazzo buddies to party at her house but she insisted they leave their cameras outside.
In other news, Brit's hometown is trying to outweigh some of the negative attention by devoting half the Kentwood Historical and Cultural Arts Museum to an exhibit featuring Britney's awards and accomplishments as well as memorabilia. While many of us are giving up hope on Britney at least at home she still has a lot of fans pulling for her.
For lots more pictures of Britney's night out with her new friends and her pet shopping with Sam, just
.