Brittany Murphy Dies at 32 2009-12-20 11:04:25
Brittany Murphy Dies at 32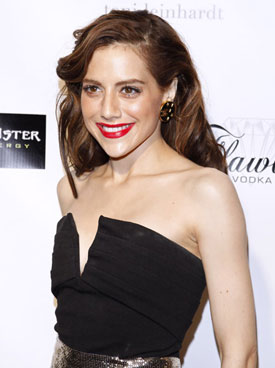 Brittany Murphy passed away this morning, according to a developing story on TMZ. There was a 911 call placed at around 8 a.m. from her husband Simon Monjack's home. The cause of death was cardiac arrest. Brittany was 32 years old. According to TMZ's sources, she was found in the shower by her mother.
This is such a sad story — we'll update with any further details. Our thoughts are with her loved ones; rest in peace, Brittany.
Update: Her friend and ex Ashton Kutcher twittered his condolences, saying: "2day the world lost a little piece of sunshine. My deepest condolences go out 2 Brittany's family, her husband, & her amazing mother Sharon. see you on the other side kid."
Update: Her rep released the following statement: "In this time of sadness, the family thanks you for your love and support. It is their wish that you respect their privacy."