Brooke Empowered By Lipstick Jungle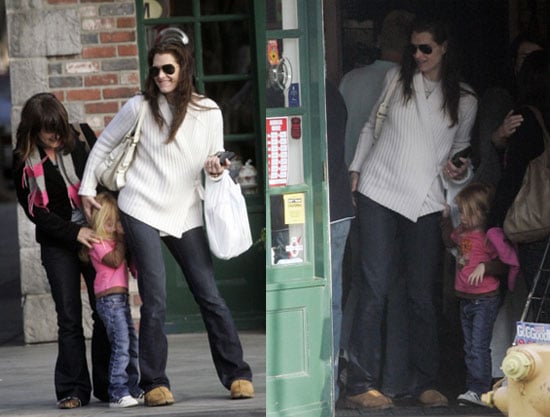 0
Brooke Empowered By Lipstick Jungle
Brooke had fun joking around with her daughter Rowan while out for afternoon tea in Santa Monica this week. Brooke just finished shooting the pilot for Candace Bushnell's Lipstick Jungle where she plays a high powered movie exec. If this show does for Brooke what Sex and the City did for SJP then Brooke has quite a lot to look forward to (including a fabulous wardrobe). When asked if she could relate to her new character Brooke says absolutely. She told Life Magazine:
I relate to not apologizing anymore for my power. Women are taught to undermine it, because it's so threatening. But I don't have to be self-deprecating anymore to be funny or to be liked.
Obviously she's been able to rise above it and get cast in one of the most talked about new shows of next season. Hopefully Lipstick Jungle will be able to fill the gaping void that Sex and the City left behind but that's a very hard challenge.