CZJ Still Gushing About Her Family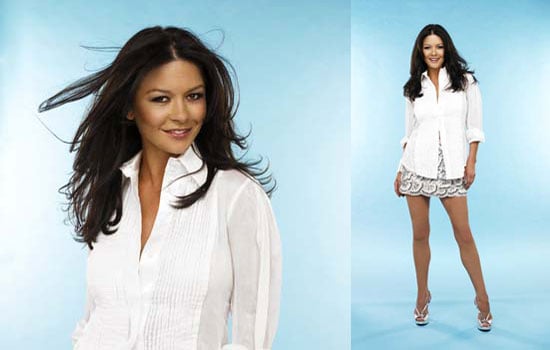 0
CZJ Still Gushing About Her Family
Catherine Zeta-Jones looks fabulous in the upcoming issue of Parade. She's been promoting her new movie No Reservations, but she'd obviously much rather talk about her wonderful husband and family life. This time around, she reveals Michael picked her up by telling her he wanted to father her children, and how she knew that he was the one. Here's more:

"But there was one thing I had to be sure of. I turned to him and said, 'Do you really want children?' And I thought, for that one minute, he was going to say, 'I already have a son, Cameron,' and I would have to say goodbye. I remember saying defiantly, 'I cannot live without having children.' And he went, 'Me too.'"
We can always appreciate a good story about happy families, but still we wish CZJ would talk a little more about her upcoming projects since we can't wait to catch her on the big screen again. No Reservations looks surprisingly cute but maybe that's because of her co-star Aaron Eckhart.