Cameron Calls Herself A Spoiled Brat
Cammie, who usually avoids talking to the press especially about her private life, opened up recently while promoting her new film The Holiday in LA. When asked the taboo question "When are you going to have a baby?" she was very gracious and forthcoming with her answer. She said, "I think everybody wants at some point to have that responsibility and involvement. But not at the moment." That wasn't all. Here's more highlights: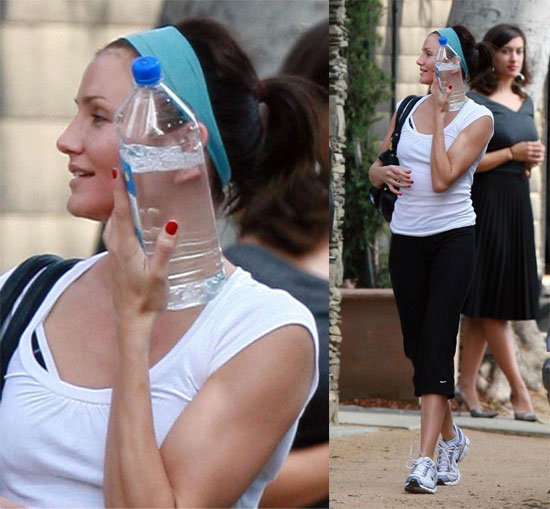 Asked if she was worried about the commitment, she said, "Yeah, exactly, the commitment! I don't even want a dog. I don't. My cat just died, and I don't want a cat."
Diaz said it's even hard for her to promise her time for a film role: "I hate committing myself to anything. So I'm really bad at saying yeah, I'm gonna be there in three months. … (It's) probably the lack of discipline, honestly." She added with a laugh: "I'm probably a spoiled brat worried about getting my way every time."
But judging by her plans for Christmas, Diaz can't be too spoiled: She says she doesn't want any gifts ("Most of us are way past the point of needing anything else in our lives materialistically") and that she's sponsoring a family this holiday season. "You want to give me something for Christmas," she's telling her friends, "give me money for this."
It's hard to believe she's really a spoiled brat after learning she's helping families in need this Christmas. That seems like quite a commitment right there! For more pics of Cammie back to her old tricks hiding behind her water bottle (maybe she doesn't realize plastic is translucent) just read more